Photographers submitted their images across four categories: Heritage & Restoration; Waterscape; Built Environment; and Life & Laughter.
Our judging panel included exceptional waterways photographers Derek Pratt and Kev Maslin. Derek is the author of several books and articles on canal and river photography and has a library of over 80,000 photos taken over a period of 45 years. Kev runs photography walks along the canal and his work has featured in BBC Wildlife and Waterways World magazines, as well as in the popular Geo Projects maps.
Congratulations to this year's worthy winners. Enormous thanks to Kev Maslin & Derek Pratt for judging this year's competition – and to everyone who entered.
The category winners are as follows.
Waterscape
Replica steam trip boat Victoria, Linlithgow Basin, Union Canal – Maureen Wilson
The use of two compositional techniques makes this low level shot a winner. The bows of the boat are neatly placed on a third, while the colourful foreground blooms lead the eye nicely into the picture. The lovely blue sky with puffy clouds provides additional interest.
-Kev Maslin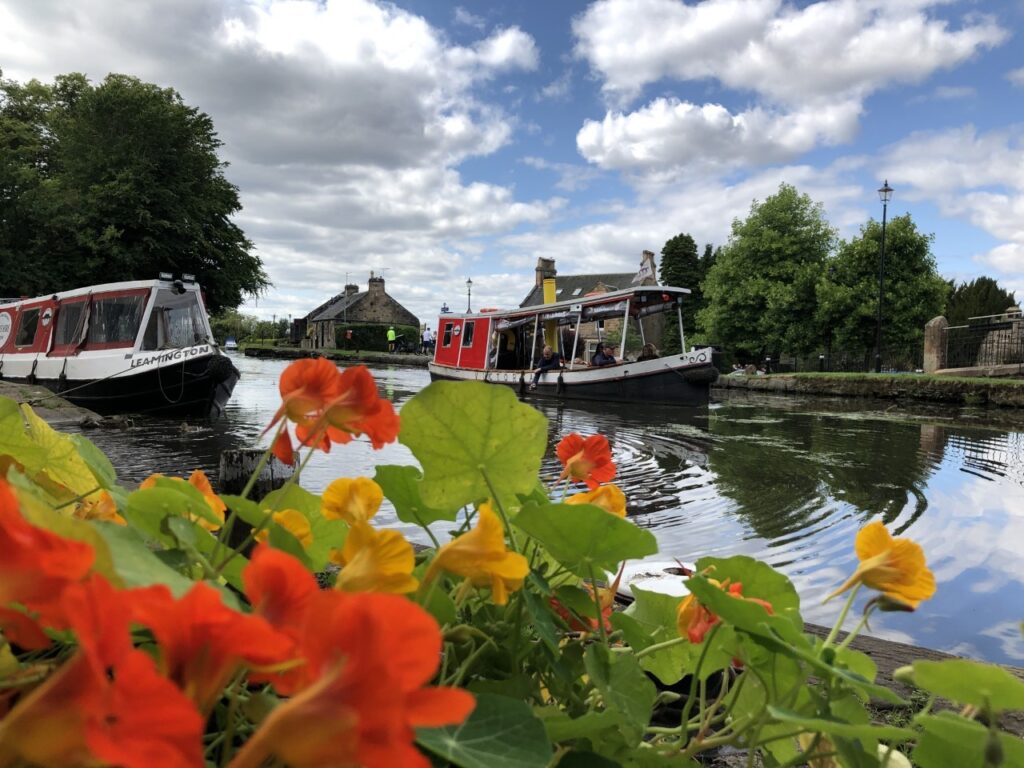 Built Environment
Emu at St Pancras -Tim Lewis
London provides the perfect backdrop for this interesting study of the built environment. It is well composed and taken from a slightly elevated viewpoint, which gives an excellent overall view of St Pancras Lock and its surroundings. The inclusion of the picture-perfect fuel boat 'Emu' adds a dash of colour and ably demonstrates what the canals were originally built for.
-Kev Maslin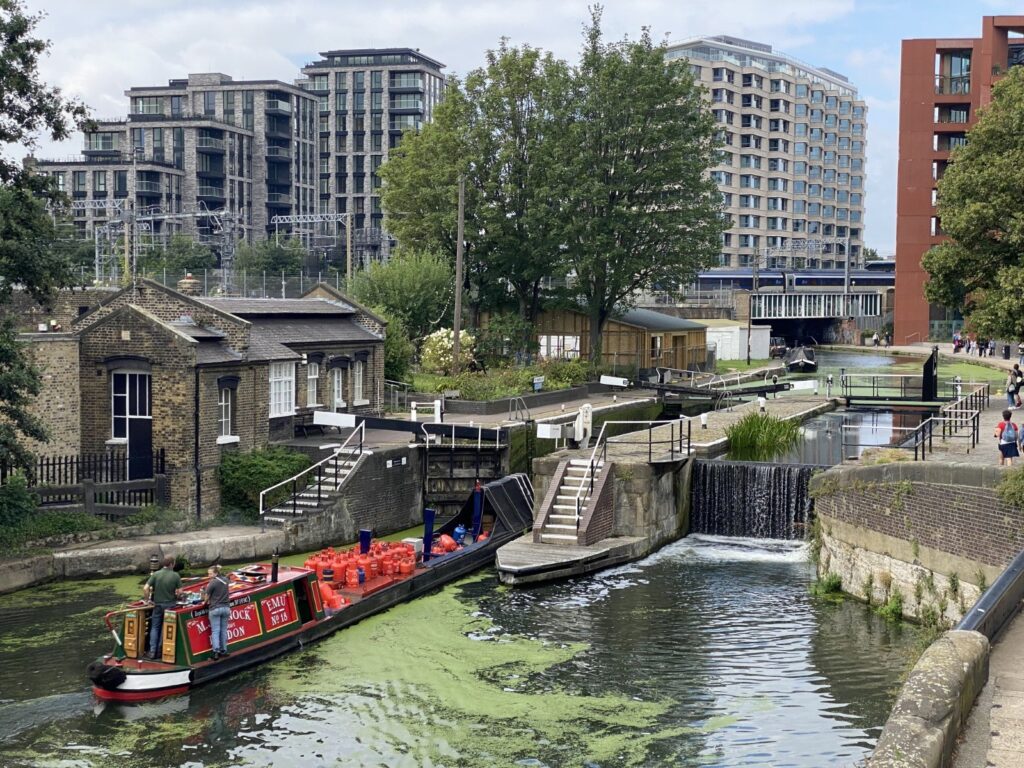 Heritage and Restoration
Falkirk Wheel, Forth & Clyde Canal – Nigel Essery
This delightful photo of the Falkirk Wheel shows the rotating boat lift working as it takes a boat between the aqueduct above and the basin below. The lift restored the link between the Forth & Clyde and Union canals, replacing 11 derelict locks. Good light and a blue sky make this an interesting and unusual shot.
-Derek Pratt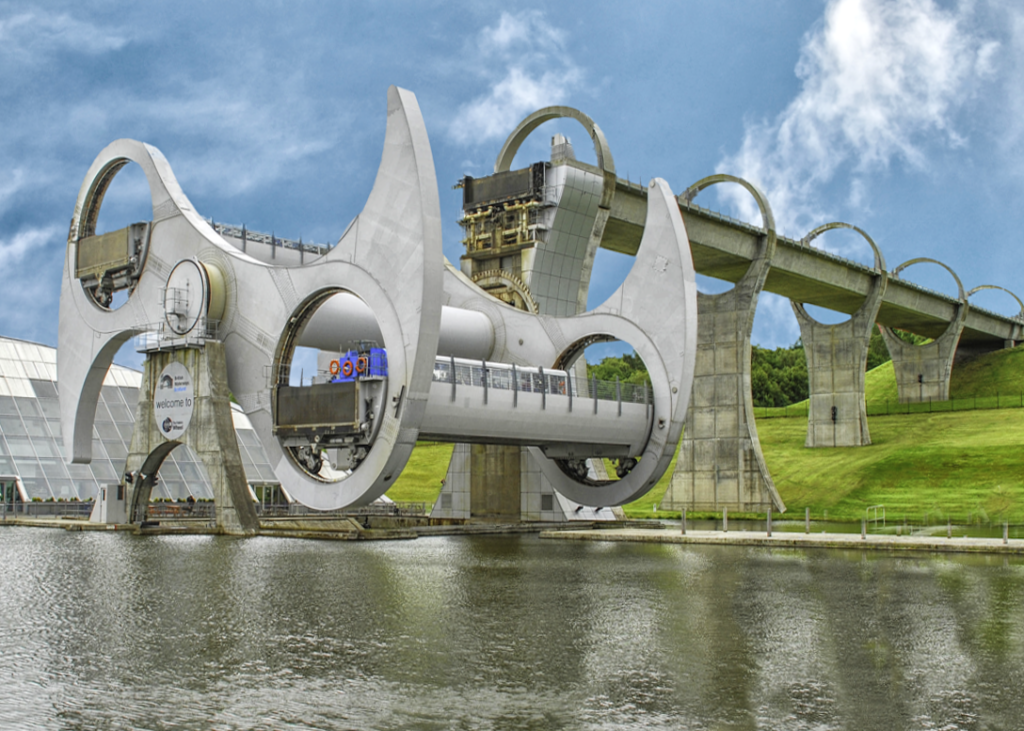 Life & Laughter & overall competition winner
Waving at the train crossing the River Ouse at York – Alan Stopher
Kev and I chose this photo of the river Ouse at York as the overall winner in the competition.
Capturing a photo of a moving steam train over a bridge with a cruising boat on the waterway below is extremely difficult. The people waving from the moored boat adds that little extra something to what is already a very good picture. The moored boats and the edge of the paved towpath lead the eye into the picture to complete an excellent composition.
-Derek Pratt