Hybrid electric drives and, ultimately, hydrogen-powered fuel cells will undoubtedly become the standard specification for new boats in the years ahead. In the meantime, however, IWA has been puzzling over how to green the diesel-driven boats currently on our inland waterways. These engines may well have a useful life of up to 40 years, making their replacement with a brand-new hybrid drive both unnecessary and uneconomic for the average boater.
Dino-Diesel Replacement
The solution IWA has identified, in tandem with other organisations and commercial operators, is to replace fossil fuel diesel (often referred to as dino-diesel) with a carbon-neutral alternative. Initially this was biodiesel produced by a process known as transesterification, using methanol and sodium hydroxide (or similar) as a catalyst. But these two components mean that the fuel is, in fact, only about 87% carbon neutral. This product has become known as first generation biodiesel. For a number of reasons, it is generally considered totally unsuitable for marine use.
Fortunately, early this century the Finns starting developing a process for converting animal fats and waste vegetable oil into diesel fuel, employing hydrogen. Today this alternative, known as second generation biofuel, is becoming readily available and is already in regular commercial marine use. More than 90% carbon neutral, and with none of the shortcomings displayed by its first generation cousin, it looks like being the drop-in replacement fuel for those keen to run their existing diesel engines into a carbon-neutral future.
HVO perks FOR BOATERS
Hydrotreated Vegetable Oil (HVO) carries a wide range of endorsements from Vetus to Volvo, Kubota to Yanmar. It is completely stable when stored (up to ten years), remains free-flowing down to at least -25°C and is not hygroscopic (attracts water). In other words, unlike first generation biodiesel, it does not promote the development and growth of diesel bug. What's more, it is 100% miscible, meaning that it happily mixes with all other diesel fuels.
Strict tracing of the feedstock ensures that HVO is made from waste oils. It is not directly produced on land otherwise reserved for growing food. It also boasts up to 30% lower nitrogen oxide outputs – and the potential to reduce particulate emissions by nearly 90%. Combined with a higher cetane value, it's superior in every way to dino-diesel.
IWA has started a conversation with the Canal & River Trust (soon to be cascaded down through other Association of Inland Navigation Authorities members) to explore the place that HVO will occupy in their Position Paper on Sustainable Boating. As with all these things, price and availability are everything, and currently outlets for the fuel are fairly limited.
HVO campaigning
Going forward, IWA will be pressing for greater use of HVO on our waterways. You can read more about our vision for sustainable propulsion, which has already gained considerable respect and traction across the inland waterways.
Availability of the fuel is still limited in the UK, and IWA has been at the forefront of its promotion on the inland waterways. We are working with fuel companies, existing users and potential outlets to raise its overall profile. This follows IWA trials with HVO on boats, encompassing propulsion through to heating and cooking. So far absolutely no problems have been encountered and users often report a cleaner burn with lower visible emissions.
Fuel-boat
One of the most exciting initiatives on the HVO front is the fuel-boat Barnet. It has just started trading on London waterways following an extensive refit. With the exception of the Thames tideway, Barnet is the first fuel-boat to sell HVO. The London Waterbus Company will be among its new customers.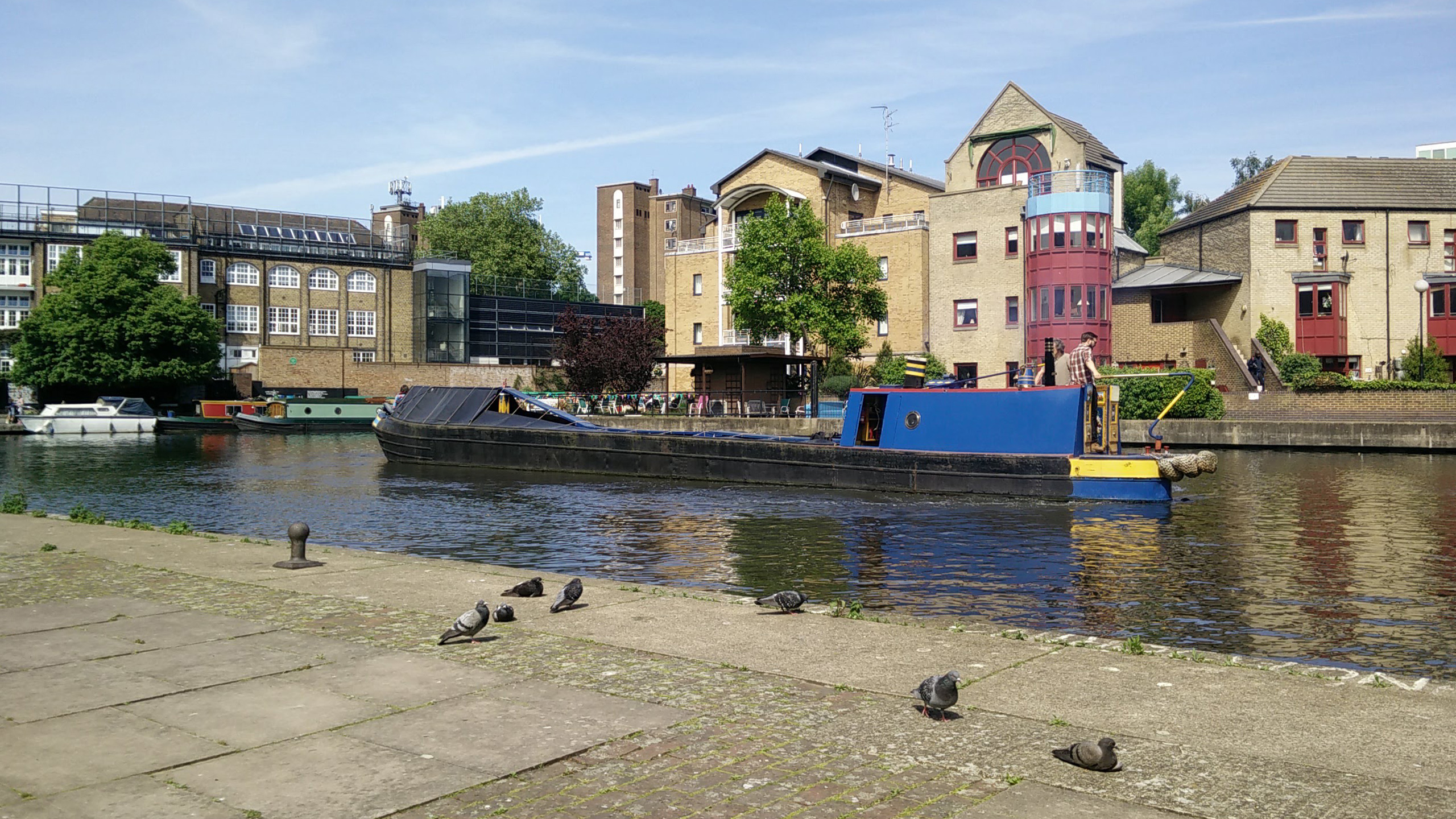 The initiative is the brainchild of Lee Wilshire, director of Waterway Projects Ltd. Lee also operates a boatyard just north of Stonebridge Lock on the Lee & Stort.
For those keen to support a sustainable future it's worth noting that the fuel will have seen zero road miles since leaving the refinery, probably in Finland. Instead, it travels by ship to the Thameside Stolthaven Terminal and thence by bunker-barge Dispenser up Bow Creek, before being pumped into Barnet.
GPS Marine services largely operates Dispenser to supply its own tideway fleet of tugs and workboats. They have been using HVO across the board without problems in a wide range of propulsion units and ancillary engines, including Lister-powered generator sets. The CEO, John Spencer, is also a member of the IWA HVO sub-group.
Find out more
Together with the Commercial Boat Owners Association, IWA will be campaigning to level the price playing field between mineral diesel and HVO, and encouraging the general uptake of this fuel on the inland waterways. To this end, a group of experts and current users of the fuel has been established. Among other 'duties', its members are available to answer general queries about biofuels in a boating context. Contact jonathan.mosse@waterways.org.uk or find out more about sustainable boating.