Co-operative moorings, community moorings… Call them what you will but one thing is certain – they've become something of a buzzword on our waterways in recent years.
In London especially, where the growing number of people living aboard is putting ever greater pressure on mooring space, they're being hailed as one of the few success stories to date in tackling the problem. So much so that IWA's Vision for London document in 2019 identified the creation of more community moorings as key to future policy in the capital.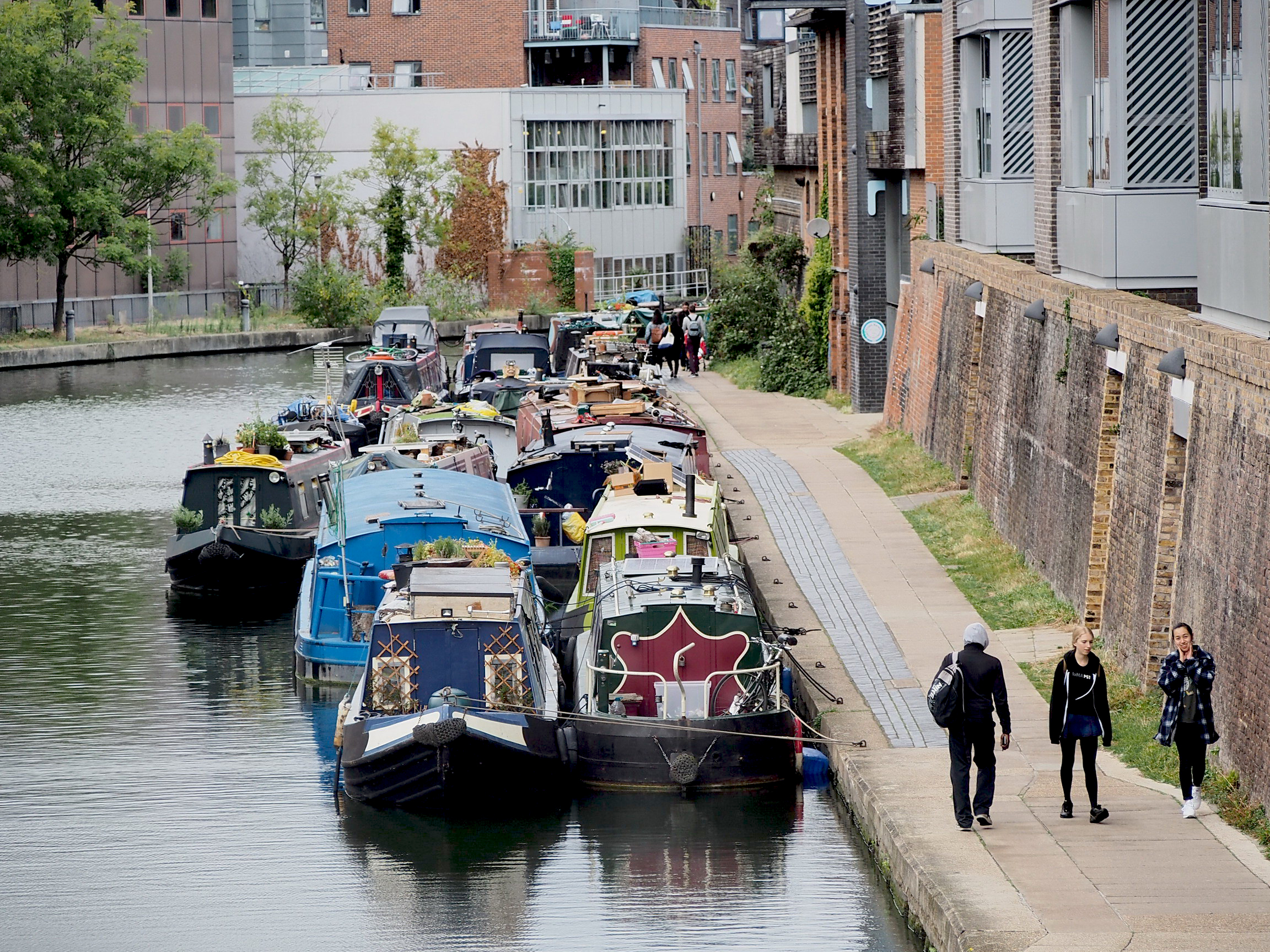 What are co-operative moorings?
Co-operative moorings are owned and run by the boaters living there. They are usually small in scale (most contain no more than ten boats) and often in disused basins or derelict canalside sites.
Paul Strudwick, IWA's London Region chair, says: "The idea of the community moorings is to use places – basins, off-side stretches – that are currently waiting for development. They're often locations that can't have long-term or permanent moorings, or any work that could reduce future options for developers."
In the same way that charity shops are sometimes given short-term leases for empty units before a permanent business moves in, so a group of boaters might set up a co-operative to look after the land for the duration of the lease and operate the moorings, continues Paul. It's not a new idea, but in the past, especially in London, efforts to set them up haven't always got off the ground. "We're hoping that with IWA support, new co-ops will have more success."
And indeed they are. The Surge Co-op is a case in point. Al Cree is one of its founder members. His quest for somewhere permanent and reasonably priced to live afloat in London was complicated further by the size of his craft – it's a beast, at 127ft x 17ft, of a Belgian freight barge. When development around his former mooring forced him to move off in 2016, he started looking at other offerings on the tidal section of the River Lea.
Affordable moorings
In the end he found a "friendly factory owner" on the Channelsea River, who allowed Al to moor outside and have access from their yard. When other boaters kept asking if they could moor there too, four of them set up Surge, a non-profit organisation with the primary focus of reanimating Bow Creek with affordable, co-operatively run moorings.
He explains: "It's not Canal & River Trust land, so we can set up moorings with minimal capital cost. We're using a standard co-operative housing model where everyone will pay to cover the initial loans/expenditure and generate a constant income for upkeep and creative workshops/community outreach."
There's also a focus on ecological engagement, with regular river clean-ups and replanting already underway.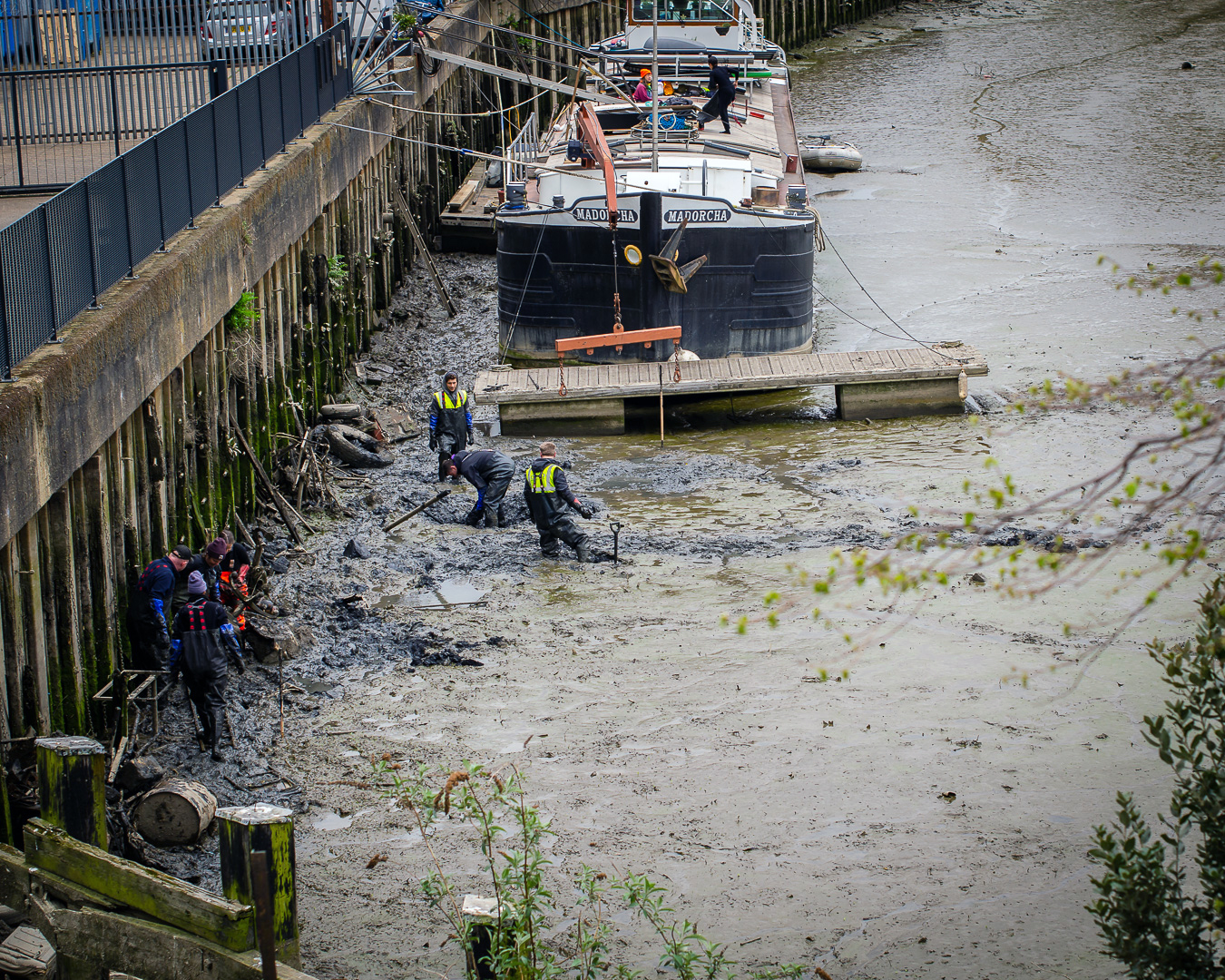 Community and heritage benefits of co-operatives
Ultimately the mooring will include all the main services, including visitor mooring, plus access for rowers and other watersports. Another key point, says Al, is that all the vessels will be valued beforehand, and that won't include the mooring, so no one will be able to profit from the sale of their boat in its current location. "That's one of the key problems in London – people selling their boat and cashing in on where it's moored. It prices people out of the waterways."
At Surge's current site, members are hoping to eventually accommodate eight larger boats, but the group's ultimate vision is up to 200 moorings along the whole of this tidal river. "There are over 40 known, disused wharves, so historically there would have been hundreds of barges here. There's so much opportunity and it would be a real shame if we lost this waterways heritage," says Al.
Not far away is Cody Dock, another thriving creative and community hub on the River Lea in Newham, East London. Gasworks Dock Partnership, a registered charity and social enterprise, has been operating two tidal live/work moorings beside the dock since 2011 and plans are now underway to restore and reactivate the brick-lined dock itself to create a further seven moorings within it. The charity says the new moorings "will form an integral part of [its] sustainable business model and provide an exciting way of continuing the strong community focus that has been at the heart of Cody Dock's restoration".
"Ecology, history, art and volunteering"
But community moorings are by no means confined to the capital. Wolverhampton Urban Moorings on the Wyrley & Essington Canal are a great example of how boaters can help themselves elsewhere on the system too. The group was previously based at Minerva Works, Digbeth, where it used its volunteer experience with CRT to create the Friends of Warwick Bar canal adoption scheme, regenerating a run down and underused section of canal.
When this site was sold, the group secured a longterm lease for a community mooring at a disused wharf in Wolverhampton. In 2016 they set to work transforming it into a community centre and garden for boaters and local land-dwellers alike, with a focus on sustainability and the arts. But the over-riding aim, says the group, is "to create mooring sites that boaters actually want, integrating ecology, history, art and volunteering".