Chelmsford City Council is progressing a proposal for a new lock. This new lock would be installed by the automatic weir adjoining the Essex Record Office.
Chelmsford River and Canal Link
IWA Chelmsford Branch and Essex Waterways are part of the 'Chelmsford River and Canal Link' (CRACL) group. They have been campaigning fora new Chelmsford River and Canal Link for over 35 years. Chelmsford City Council appointed consultants to report on the Link, but the report highlighted potential additional costs. In addition, the Council believed that the new link would conflict with a planned road bridge over the river Chelmer.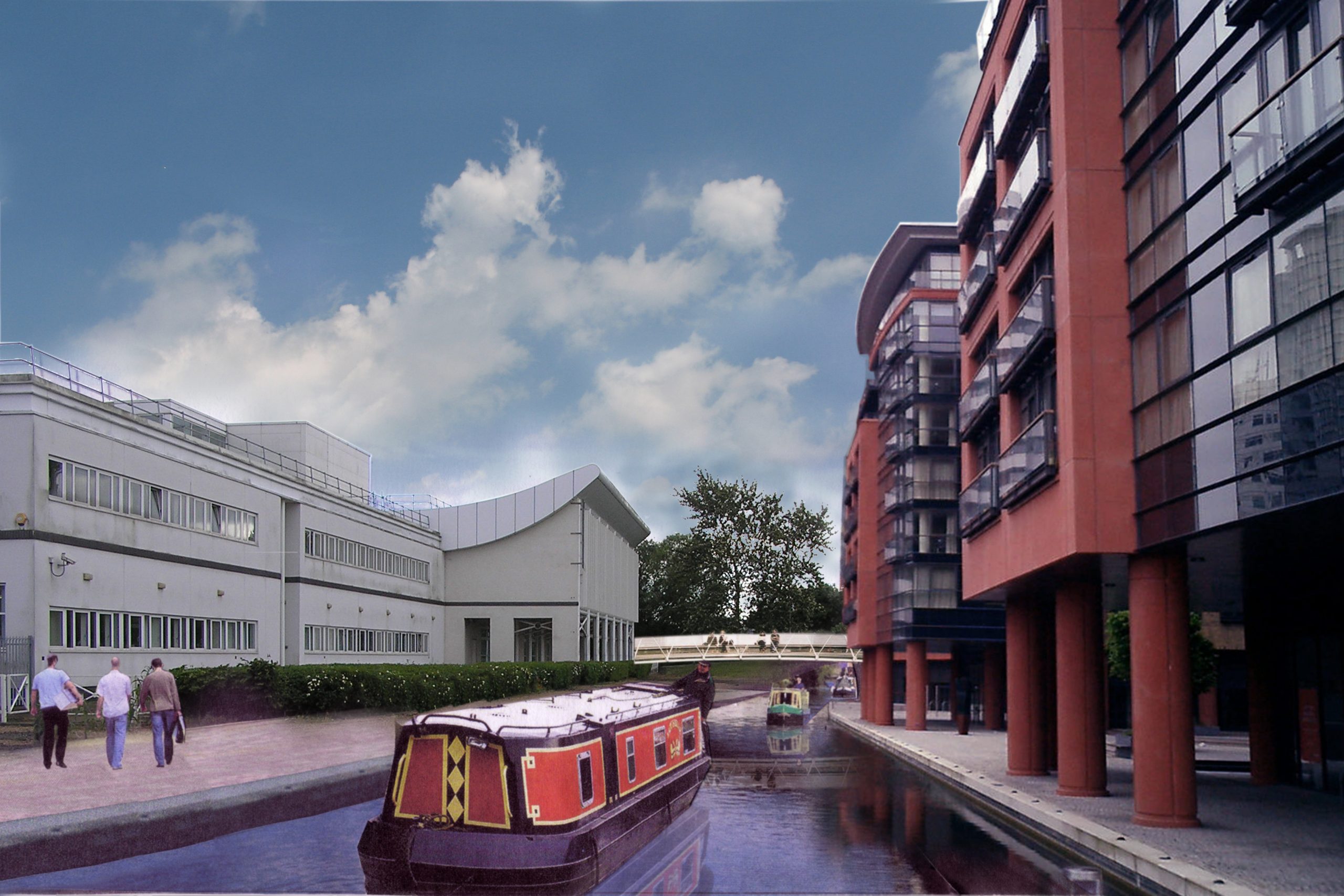 Plan B – a new lock
IWA's Consultant Engineer produced a report on a proposal for a new lock, which was made available to the Council. CRACL is of the view that a new lock would be preferable to no link at all. The Council's Consultants agreed that the project was feasible and also looked at the condition of the automatic weir.
The Environment Agency no longer considers the automatic weir as being necessary for flood defence purposes. With this in mind, they propose to discontinue its maintenance. An important function of the weir is to maintain the water levels in the city centre. They also open automatically to release additional water when levels increase. Without the weir the rivers in the city centre would become unsightly muddy ditches. Currently canoes and boats can use it, but this would become impossible. Springfield Basin is fed from the rivers. Without the current maintained river level, the water would disappear from the basin making navigation and use impossible. The setting and visual outlook from all the recently constructed apartments would also be lost. It is therefore vital that the current levels of the rivers are maintained.
Chelmsford City Council is currently progressing the option of installing a new lock; the possible replacement of the gates in the automatic weir; and taking responsibility for the weir. This project is part of the Council's wider regeneration of Chelmer Waterside. IWA Chelmsford Branch will continue to support the Council in this respect.