He's a spring chicken!
Paul jokes that he's probably IWA's "first nonretired, non-pensioned national chair". But while youth is on his side, free time isn't quite so much. "I've basically got two other jobs, so there will inevitably be challenges. However, as the saying goes, if you want something done, ask a busy person! Thankfully, I've also got fantastic support in my new role – a good set of Trustees, members and volunteers and, of course, our staff team. And I've appointed three deputies [previously the chairman only had two], who are already proving invaluable."
He's had a 'hire' education
Paul and his wife, Amanda, started hiring boats in 2012 – and haven't looked back since. Their first trip was inspired by a team-building exercise for their staff. "We wanted something away from London and that would reinforce the importance of good communication. Hiring a narrowboat came to mind. Obviously, we had to try it ourselves first (we didn't want to show ourselves up in front of the team!) so we took out a day-boat in Guildford. It was lucky we had this trial run, in fact, as we ended up getting swept towards the edge of a weir and completely stuck! It was bad enough that there were witnesses in the nearby beer garden, but at least we were spared our employees seeing us making a hash of it. We had such a fun time and the realisation that there was still so much to learn spurred us to book another 'proper' holiday – a long weekend on the Llangollen. Since then we've tried to hire at least once a year."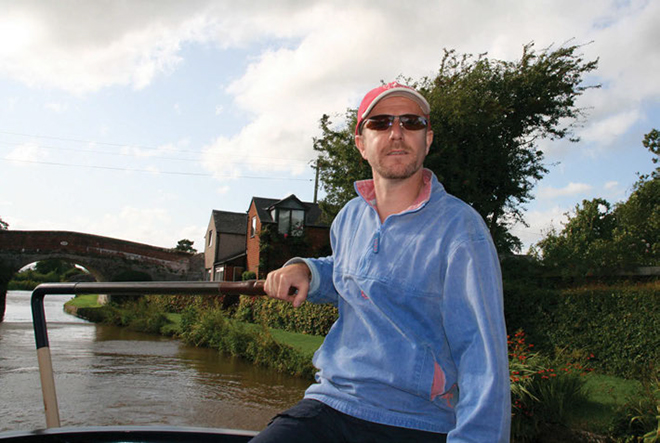 He was gifted a canal camp
Paul joined IWA in 2014 after Amanda booked him on a WRG camp for his birthday. "Once we'd done the camp and found out more about IWA's work, we thought it made sense to sign up. It's been a fairly fast track through the organisation since then. Almost straightaway I happened to mention that my background was in marketing, and was subsequently enlisted to fill a vacancy on the marketing committee in early 2016. Then I was asked to join the Trustees. We're still very heavily involved with WRG and and have led camps in the recent past."
He thinks the organisation is in great shape going into its 75th year
For this, Paul credits the charity's unique position in the waterways arena. "Firstly, our independence allows us to be quite flexible – we don't have to stay within statutory objectives or focus on short-term interests. We can operate beyond that and help bring together different interests. IWA's second USP is its heritage – we've been there and done that. We've got a 75-year proven track record. That engenders trust, and it's important we maintain this trust across the waterway community. None of this should make us self-aggrandising, however. We should be humble and working for the common aim of the good of the waterways."
His vision is to 'get back to basics'
According to Paul, IWA's future is signposted largely by what's been achieved in the past. "In many ways it's about getting back to the basics. IWA was set up to be an association to campaign for the regeneration of the waterways. There are four key words here, which have been and should remain absolutely fundamental to who we are. We need to reevaluate what those four principles mean as we look forward to the rest of the 21st century – not just the next three or five or 10 years.
1) Association: For Paul this means 'engagement'. "It means being welcoming, stimulating, participating across the waterways, building relationships and connections and a sense of community, reaching out to all users. Now this might sound very over-arching, and perhaps idealistic. Maybe even a bit naive. But I really think getting back to this will be essential."
2) Campaigning: There are two strands to Paul's thinking here. First, to make a strong distinction between 'campaigning' and 'complaining'. Second: "We need to be much more focused on the effects of campaigning – we need structure and clear programmes. I think we've got that in some areas, but we need to do more to distinguish between effort and effect. It's not all about wheel-spinning and looking busy. There's already too much for us to be doing in the waterways world without us just grandstanding around the efforts we're making. The effect we're making needs to be evidenced."
3) Regeneration: Paul makes the point that in the early days of the organisation, 'regeneration' could easily be interpreted as restoration. "We were making sure canals didn't fall into dereliction, we were having to reassess what the future use of the waterways would be (largely for leisure). As we've moved through the last 75 years, restoration continues to be as important as it ever was. But there are other risks surrounding the waterways. We're seeing a great many more people using them, increased threats around urbanisation, planning issues, climate change etc. One of IWA's key roles should be to constantly reassess what that word 'regeneration' means. We need to be reinterpreting it for today, and every 10, 50 years, and even to the end of the century."
4) Waterways: Obviously, says Paul, the focus here is on navigable rivers and canals. However, he insists IWA also needs to understand what the waterways mean to other users (i.e. people on the towpath) as well as encompassing brand new or planned waterways. "With that in mind, IWA is getting behind what's going on with the proposed Boston to Peterborough link, for example."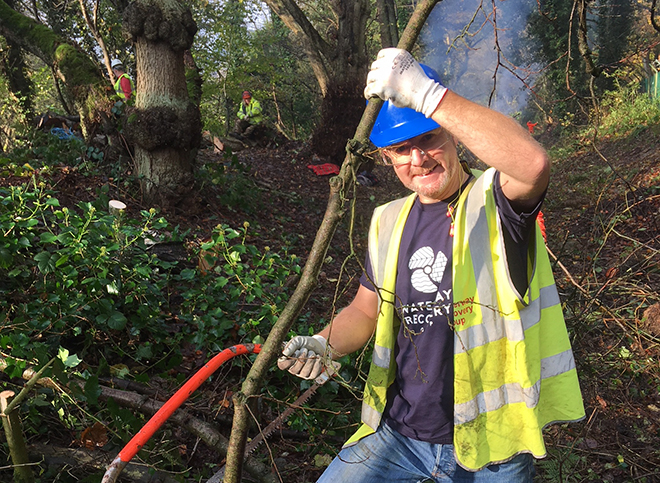 Community matters
While a lot of Paul's attention will be around internal activities and how he can strengthen and bring the Association together, his other core interest is to make sure IWA reaches out and works more collaboratively with other organisations. "We can help them, they can help us. There's way too much for only one organisation to do by itself. Our respective stakeholders and members, supporters, volunteers and so on actually expect us to be working well with others, often because they're members of multiple organisations themselves. I want to see that as a strength."
He plans to use his business background to his advantage
"I perhaps bring more of a change-minded approach and dynamism to the role. What I do in my main line of work, which is all about building a community, runs neatly in parallel with running a membership organisation of fairly diverse interests. I'm driven by creating collaborative communities. This isn't all about me, this is about how we see the strengths of everyone, play to them and motivate those passions. There's a home for everyone within IWA, no matter what their interests or their geographic focus. They can all add value. Or, equally, they can explore new opportunities and challenges, and we'll support them with those. I think the main thing is for me to give people the opportunity to thrive and share their experience and information across the organisation."