Earlier this year the developers withdrew their application for a four-storey block of 60 retirement apartments at Ellesmere Wharf. We had objected on the grounds that the building was vastly out of scale with its surroundings.
A new application has been submitted for 59 retirement apartments, with the block reduced to three-story but increased in length by well over a third. It's certainly an improvement, looking less like a prison barracks, but it still seems overwhelming.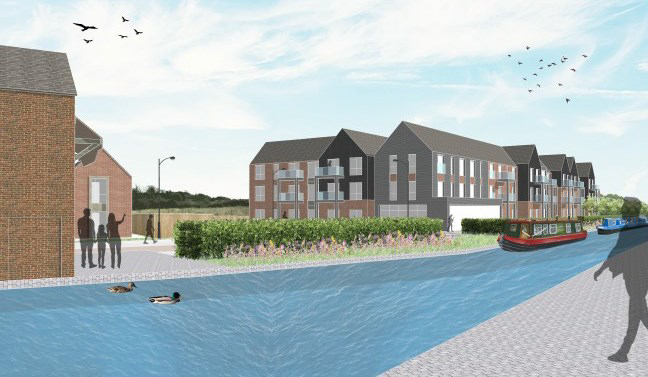 Associated with it are a two-story block of 10 maisonettes, set well back from the canal, and a Listed Building Application for external repairs to the warehouse. A supporting document says that the works are 'to arrest the deterioration whilst a sustainable use is found to secure its long term future'.
The crane at Ellesmere Wharf is a typical London & North Western Railway goods yard crane, made at its Crewe works. The crane was recently refurbished and reinstalled following our lobbying.
Read more from IWA Shrewbury District & North Wales Branch's latest edition of the Shroppie Fly Paper