In March 2021, every household in England and Wales will be expected to complete their census questionnaire. And, of course, that includes all people living on boats. This article has been updated in line with the latest guidelines on overnight stays.
The census is for everyone. Once every 10 years, it helps build the most complete picture of the country. The whole population has the chance to provide information. This ensures all communities are represented in decisions on funding and services. This could mean things like doctors' surgeries, schools or new transport routes. Everyone – from young adults to the elderly and including visitors from overseas – must take part if they are here on 21st March 2021, or are usually resident in England and Wales. For the first time, it will be a primarily online census. This makes it easy for most people to complete on any device. However, while the census will be digital first, online support centres and paper questionnaires will be available for those who need them.
Liveaboard Engagement
Liveaboard boaters will receive a letter, either by hand from a census officer or in the post in March next year, with details of how to take part. The method depends on whether the mooring is registered with Royal Mail or not. For all those registered with Royal Mail, the Office for National Statistics will send a letter containing a unique access code to allow boaters to complete their online census form. If someone is not registered with Royal Mail and lives in a marina, a census officer will deliver the letter. If people live on a permanent mooring or other location, the ONS will send a census officer to deliver forms to any households they can find. The ONS will also use GP registers, so any boater who is registered with a GP will be contacted.
If boaters don't get a paper letter with an access code to complete the census, they can contact the Census office. A code will be texted to them, which can be used to fill in an online form. No letter is required. The contact centre opens in March.
During March 2021, even if people are away cruising on their boat, they will need to take part. The advice from ONS is to complete the questionnaire before you go.
'Benefits for all'
The man in charge of delivering the census is the ONS's deputy national statistician, Iain Bell – himself a boater. Based in south Wales, he spends part of his time living on the Mon & Brec Canal with his partner. "A successful census will help give the best picture of the needs of everyone living in England and Wales. It benefits everyone. Based on the information you give, it ensures millions of pounds can be invested in emergency services, mental health care, school places, hospital beds, houses, roads, GP and dental services."
"It is therefore crucial we reach everyone in the country – from people living in London's commuter-belt to all inner-city communities; from those living in the countryside to student populations; the elderly and all ethnic minorities. And, indeed, anyone like me, who spends time living on a waterway.
"There are some groups who are harder to reach than others, with language, living arrangements, technology and understanding of what the census is all being barriers for us to overcome. My advice for liveaboards is to make sure you have a postal point if you have a mooring. For continuous cruisers, registration with a GP means analysis covers you as well.
"It's crucial you do take part. If analysis that feeds policy decisions doesn't reflect all sections of society then there is a risk of the needs of different groups not being met. Being able to complete it online will hopefully make it easier than ever for all of us to take part. We do recognise there will be some people who need paper forms or help getting online. Therefore we have set up local census support centres to help with that."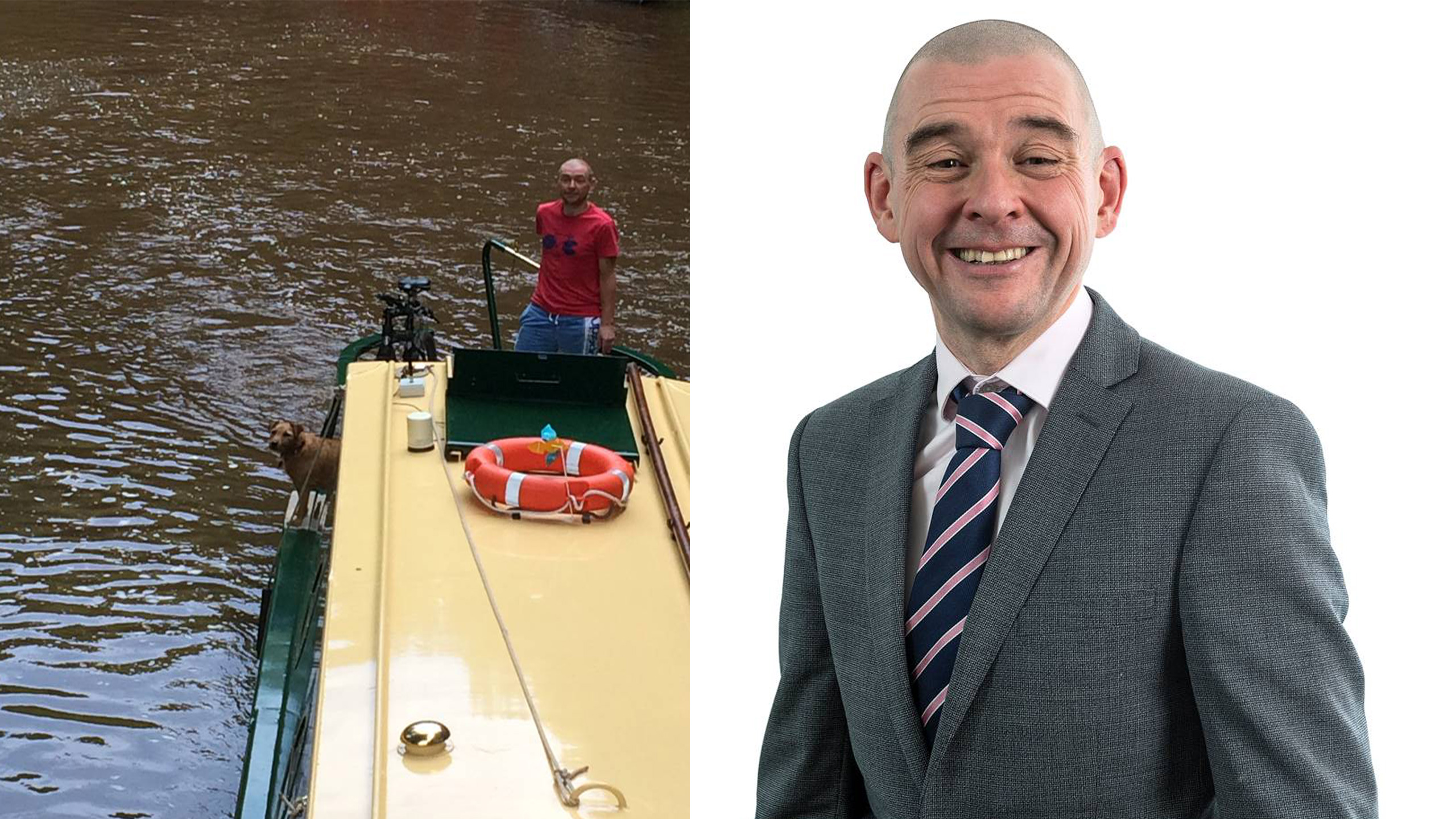 Covid implications FOR THE CENSUS
Changes to the running of the census in 2021 reflect the fact the world has had to come to terms with the coronavirus pandemic.
The Census will record where people are on the night of 21st March. Covid-19 regulations are not likely to allow for overnight stays away from home on this date unless you are visiting your support bubble. Consequently, it will only be those who are primarily resident on their boats who will be recording themselves as boat dwellers for this Census.
Iain adds: "We can conduct the main census field operation without anyone needing to enter a house – or houseboat. All contacts will be socially distanced. Field staff will be equipped with PPE in line with government guidance. Recruitment and training have been moved wholly online."
Covid-19 has also made this census more important than ever. "Much like the 1921 Census after World War I and Spanish flu in the early 20th century, Census 2021 will be crucial in giving a snapshot of life in the 21st century," says Iain. "The census will highlight areas of deprivation. It will show the ethnic make-up of the country. It will provide information on our living arrangements, health, education and the jobs we do. The data from it will help inform government policy at a local and national level for years to come."
It is vital that the census sheds light on long-term trends, while also reflecting today's society. Nobody would find it sensible if data from the census still captured the occupation of lamp-lighting and didn't now include social media analysts. Equally, the ONS no longer collects information about whether houses have running water and outside toilets. It now collects more information to help provide the diversity information necessary for private and public sectors to serve the wide range of needs of different communities.
Other changes
"All our planning has been about ensuring Census 2021 will reflect modern society and will be the most inclusive yet. Everyone can identify as they wish using the new search-as-you-type capability online. Plus there are write-in options on paper if they need it," Iain explains. "We are working with communities to ensure we engage safely in line with the government's coronavirus guidance. We are also able to reach out using new forums that have emerged during the pandemic."
There will be the usual questions about your sex, age, work, health, education, household size and ethnicity. However there are also new voluntary questions on sexual orientation and gender identity for those aged 16 and over. Gathering this information will ultimately help local communities. It will allow charities, local and central government to understand the services people from different groups need, and monitor equality. There is also a new question on armed forces veterans to help understand numbers, locations and age ranges of our armed forces community. This will be used by central and local government, as well as charities that work with veterans and their families. As a result, resources and expertise will be targeted where they are most needed, to meet their commitments under the Armed Forces Covenant.
Although results will be available within 12 months, personal census records (the information people will give next year) will be kept secure for 100 years. Only then can future generations view them, as when the 1921 Census records are made available to the public in early 2022.
Find out more
For more information about the census, how to get support and the ONS's plans for Census 2021, visit census.gov.uk. You can also call the census helpline 0800 141 2021 in March. For boaters in Wales, that number is 0800 169 2021.
Or if you need more advice on how to get your Unique Access Code, visit the NBTA website.