Snap happy amateur and professional photographers sent in over 400 images for IWA's photography competition this year.
The entries covered four categories – heritage & restoration, waterscape, built environment and active waterways – as well as the length and breadth of the inland network. With such a variety of submissions illustrating the richly diverse nature of our canals and rivers, it wasn't an easy task for our judge, Derek Pratt, to pick out the top pictures from each category, plus an overall winner.
Derek's Waterways Photo Library contains over 80,000 canal and river images taken over a period of 45 years, and he is the author of several books and articles on the subject, so he was well prepared to select the prize-worthy entries. Congratulations to all of this year's winners. Enormous thanks also to Derek for judging our 2020 competition, and to everyone who entered.
Heritage & Restoration Category Winner – Nigel Essery
Nice overall photo quality. Two old working boats sit in front of a traditional Stratford Canal barrel-roofed cottage.
The formerly derelict canal is a gem of a restoration.
-Derek Pratt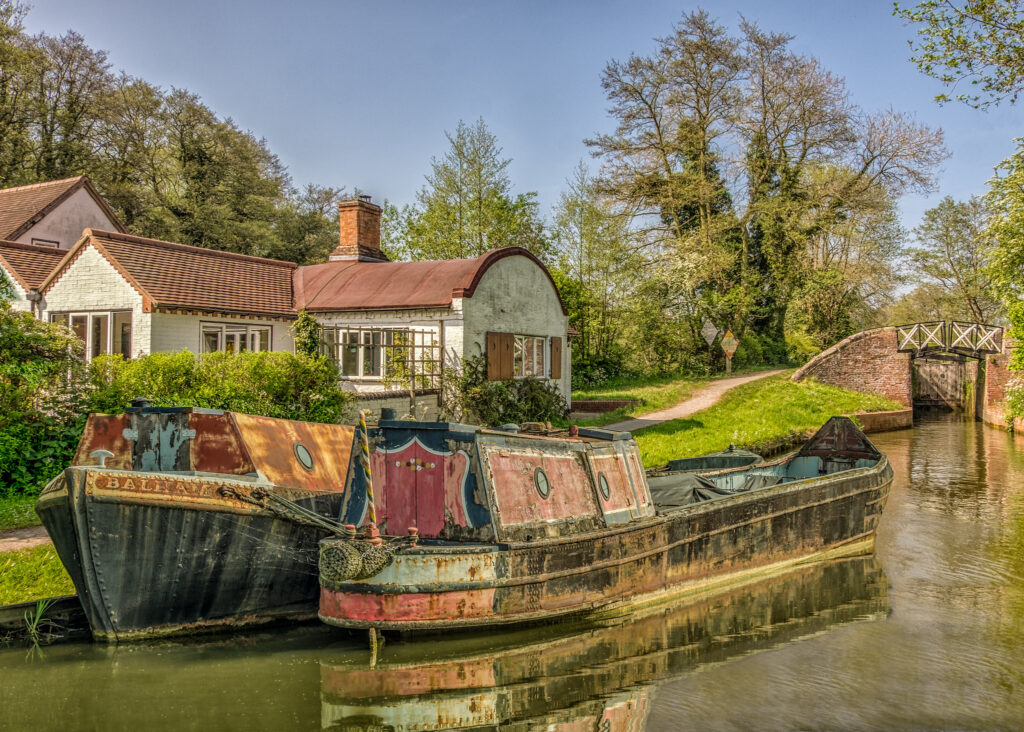 Built Environment Category Winner – Tim Lewis
Technically this photo is spot on.
In the days of film photography this subject would have required a camera on a tripod and the use of a film rated at least 400ASA. Digital photography has made it possible to get sharp results in these conditions without a tripod – provided you have a steady hand!
-Derek Pratt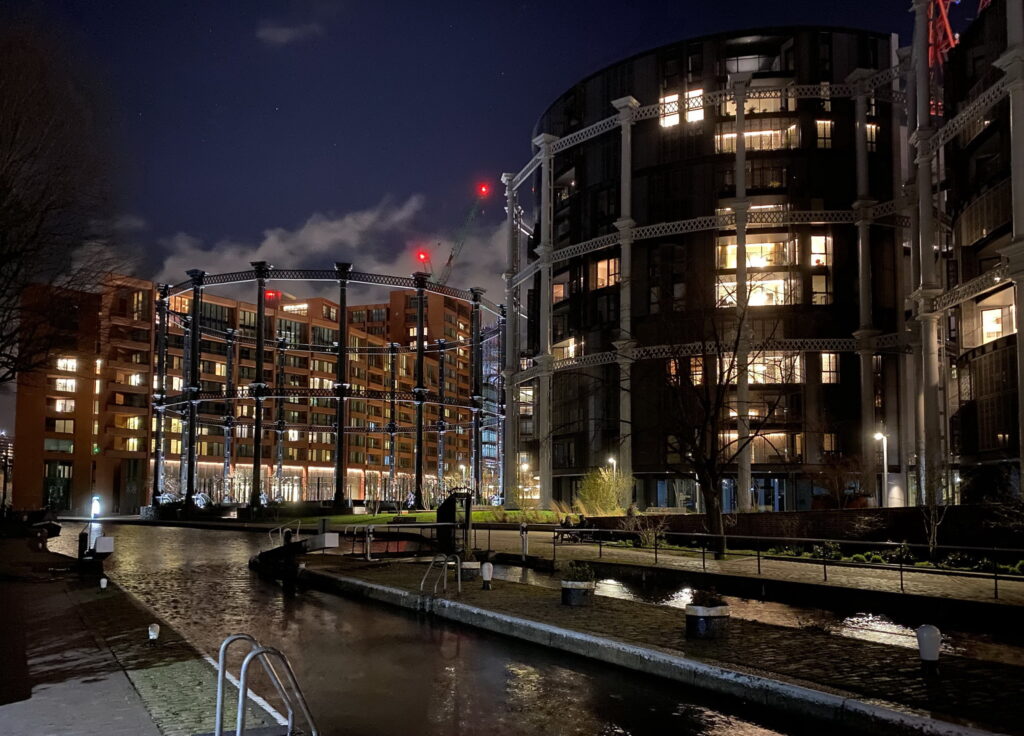 Active Waterways Category Winner – Nigel Essery
The photo has a narrowboat being steered towards a bridge with two lovely dogs enjoying the view, a nice blue sky and open fields in the background.
The diagonal aspect of the boat gives impact to the overall image which is clear and sharp.
-Derek Pratt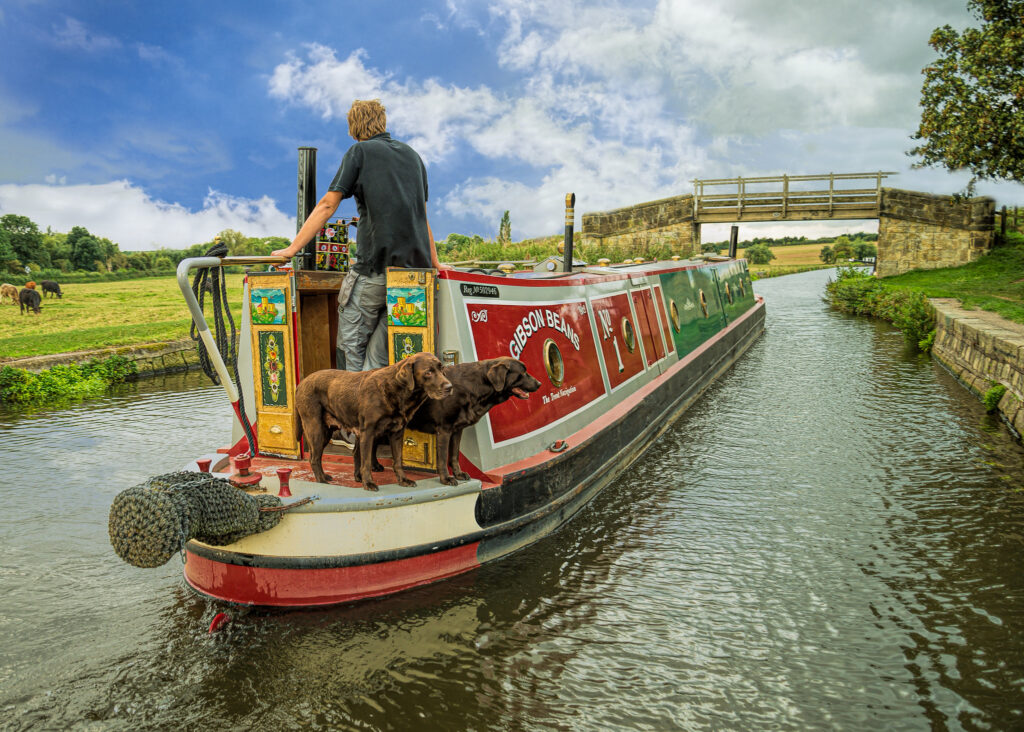 Waterscape Category and Overall Winner – Alan Stopher
This photo is outstanding.
The first frost sets off a beautiful scene with the lock and bridge backed up by high hills.
Using a diagonal line on the right leads to the walker in red, providing a focal point and adding to the impact of the picture. The sun backlighting the trees in the distance puts a finishing touch to a lovely photograph. It reminds us that the canals still have other recreational uses even in the winter months when boating can be difficult.
As soon as I saw it I gasped 'oh yes, that's the one', making it the overall winner in this competition.
-Derek Pratt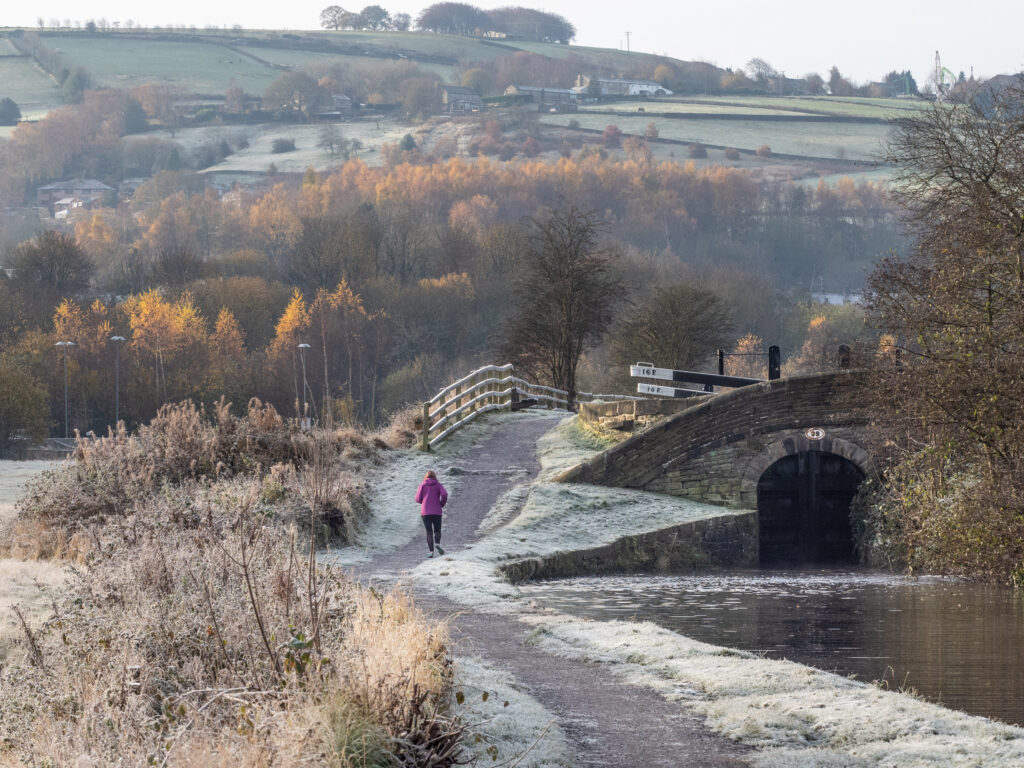 Photography Competition
We will be inviting photographers to submit entries for our 2021 annual photography competition, very soon.